If you encounter the following problems when setting up Bookmap, it is most likely you have previously installed a cracked or unapproved version.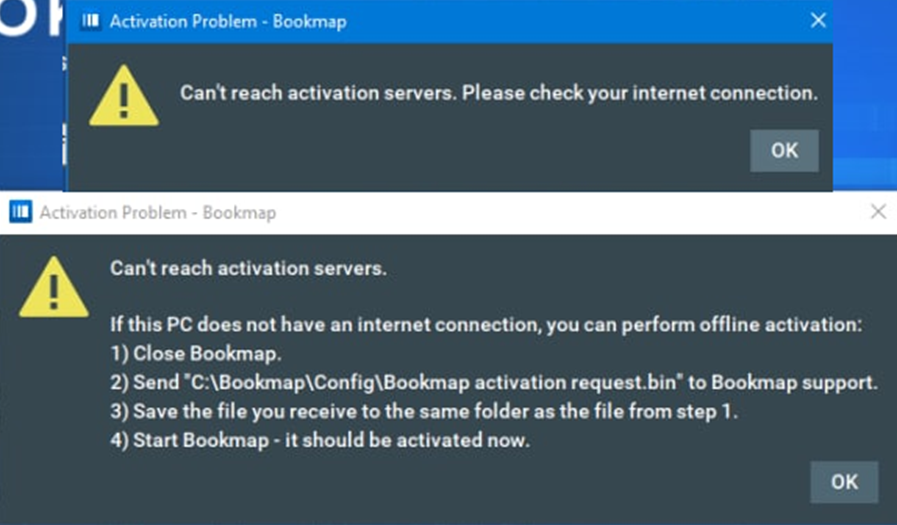 Here's what you can do to fix these errors:
1. Type C:\Windows\System32\drivers\etc directly into Windows Explorer's address bar.
2. Alternatively, you can also access previously installed files by going to This PC folder.
Then select >

Local Disk (C:') > Windows > System32 > drivers > etc
3. Right-click on Hosts and select Open with.
4. Then select Notepad or Wordpad.
5. Delete the listed lines below on your text editor. Then click Save.
127.127.20.0 public1.activation.bookmap.com
127.127.20.0 public2.activation.bookmap.com
127.127.20.0 public3.activation.bookmap.com
6. Re-launch Bookmap. Then follow the steps in this article on how to connect Bookmap.